12th and 13th August
Dr Kenji Asakawa, a member of HiHA, went to the United States to strengthen international collaborations.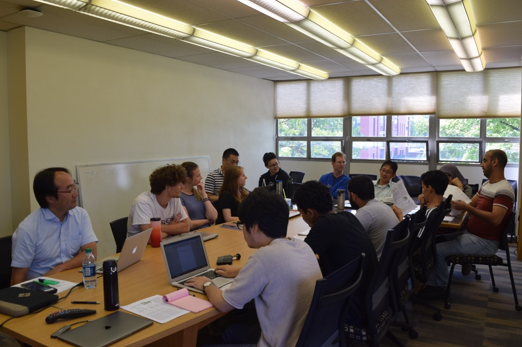 On 12th, he visited  Oregon State University where he met and discussed projects with Prof 
Taifo Mahmud (
collaborator
) and Dr Yosi 
Nindita (a visiting scientist in Prof Mahmud lab supported by "
Program For Fostering Globally Talented Research" grant 
(S2902) (photo, top).
On 13th, he visited Harvard Medical School and 
met Dr Takashi Fujimura and Takafumi Ozawa who are visiting scientists 
supported by the same 
grant 
(S2902) (photo, bottom). Dr Fujimura and 
Dr Ogawa 
belong to Dr Michiko Oyoshi lab and Dr Keith Blackwell lab respectively.