31th HiHA seminar was held on 5th  July (Thu).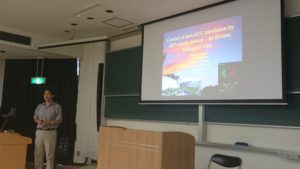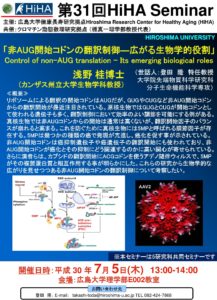 【Speaker】
Katsura Asano
【Affiliations】
Professor, Division of Biology, Kansas State University, USA.
【Title】
Control of non-AUG translation - Its emerging biological roles
【Venue】
E002
【Time】
13:00-14:00
【Host】
Takashi Toda
* This lecture is set up as a joint seminar across five graduate schools.