Takashi Toda visited the Francis Crick Institute (13-16 March). He met Sir Paul Nurse and discuss detailed arrangement of Dr Nurse's visit to Hiroshima University next month.
Takashi Toda also gave a talk (Exploring the molecular mechanism of mitotic progression: Something new from Hiroshima).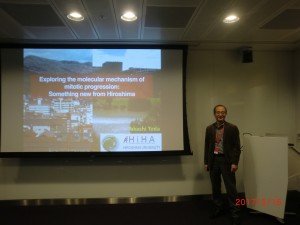 Takashi Toda discussed Corinne Pinder's research progress.